free tool to remove image background in Seconds
Have you ever taken a picture and found that there was a person or an object in the background that you didn't want to be in the photo? There is online free tools to remove image background  that can help you remove the background from your photos. In this article, we will discuss some of the free background remover tools that are available online. We will also discuss how to use these tools and some of the benefits that they offer.
If you're looking for a quick and easy way to remove backgrounds from images, there are several free tools available online that can help. All of these free tools to remove image backgrounds allow you to quickly and easily remove unwanted backgrounds from your images, without any need for special skills or software. So if you need to make some quick edits to an image, these free tools can be a great option.
If you're just getting started with digital marketing, you may not be aware of all the different tools and resources available to you. One tool that can be extremely helpful is a free tool to remove image backgrounds. This can be essential for creating engaging social media posts or web design projects. With a free tool like this, you can easily remove the background from any image, leaving you with a clean and professional-looking result. Simply select the image you want to edit, choose the background removal option, and your work is done! Whether you're just starting out or you've been working in digital marketing for years, a free tool like this can be a valuable asset.
Remove Backgrounds in Seconds with Artificial Intelligence
Remove.bg is an online free tool to remove image background that can be used to remove the background of an image. This is a great Free tool for making a background transparent (PNG) or adding a white background to a photo.
The Remove Backgrounds AI is the latest application that can automatically remove backgrounds from images in just 5 seconds with one click. It's incredibly easy to use and doesn't require any prior knowledge or experience in image editing. The app uses artificial intelligence to identify and select the background of an image, which can then be removed with a single click. This makes removing backgrounds quick and easy, even for complete beginners.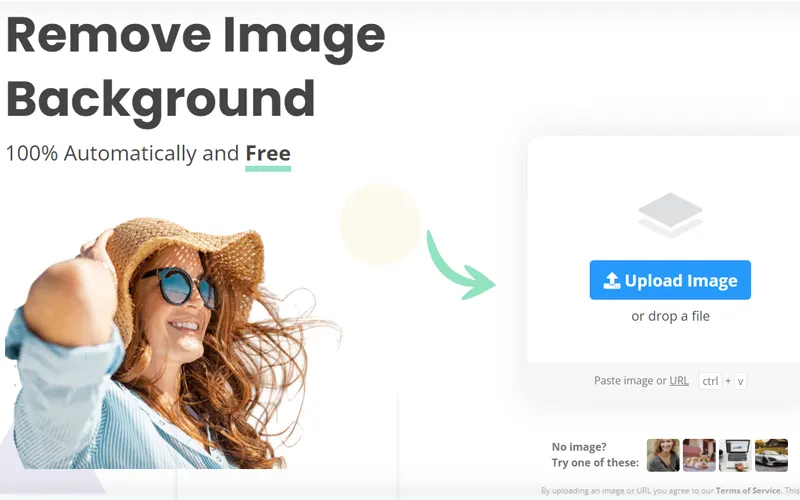 Add Transparency to Your Photos in Seconds!
Adobe Creative Cloud Express provides access to professional-level image editing applications for creatives, Image Editor Background Remover Tools for Creatives, which utilizes AI technology within Adobe Photoshop to perform one-click background removal and bring the power of the Quick Selection feature to use manual selection for selecting parts of photos.
Adobe Creative Cloud Express is the best available for making backgrounds transparent and cutting out subjects from photos.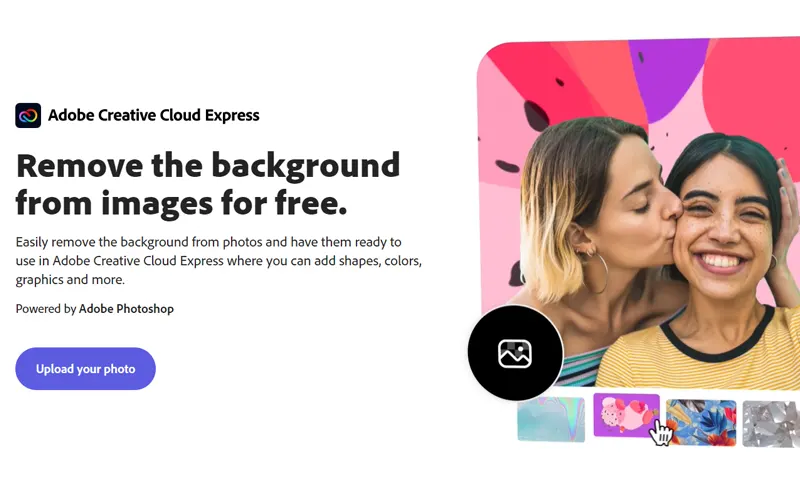 Remove the Background of Photos Instantly
Upload the pictures you've already created to your account, or choose your own photos for projects, collages, presentations, or item photography. You merely need to upload your images and wait a moment to obtain the images with a transparent background, which you can then use for websites.
AI technology quickly processes data uploaded to your image and eliminates the foreground to set it in the background, with just a transparent PNG file while you can download the final image.
All you have to do is create a free account to download your final photos with a quiet background.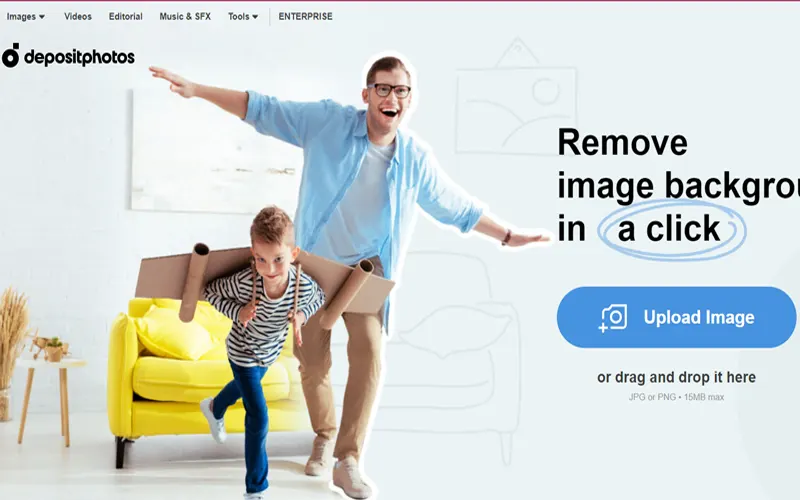 Remove the Background of Image Automatically & Free with Low Resolution
PhotoScissors help in case you quickly want to cut out somebody or thing to paste right into another picture, or to remove the background from a picture. You do not have to possess any specialized skills or expert software for a perfect picture cutout. Just upload the image and our algorithm will automatically clean the background using deep-learning networks.
PhotoScissors makes it simple to remove dishes, pants, hair, and other objects in semi-transparent shots with ease, saving you a crucial amount of time. Other software clips hair or other objects in granular increments, but with PhotoScissors, just finely cropped shots are imported automatically.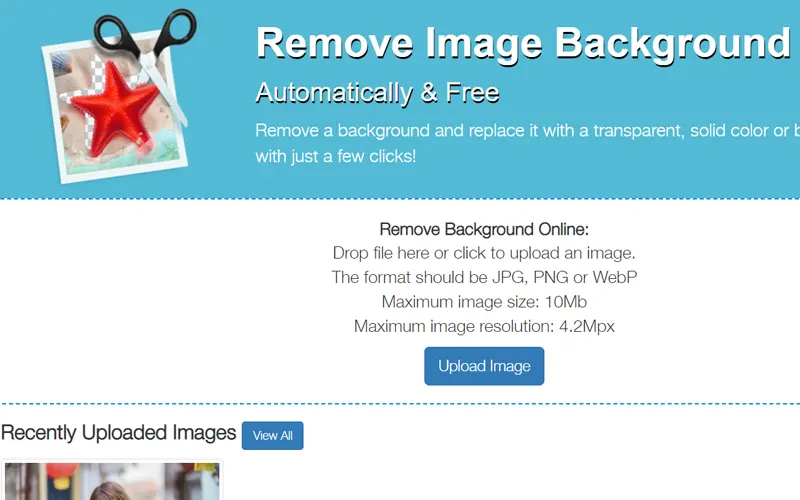 Make Your Images Look Professional with Background Remover
Removing the background of an image directly in the browser, without registration, and for free, takes only seconds with the help of EXPERTE.com's Background Remover tool. Graphics can be downloaded for use later, and you don't need Photoshop skills.
You are allowed to utilize the tool at no charge and without registration for private and business purposes. To prevent abuse, the maximum requests are capped at 10 images per minute and IP.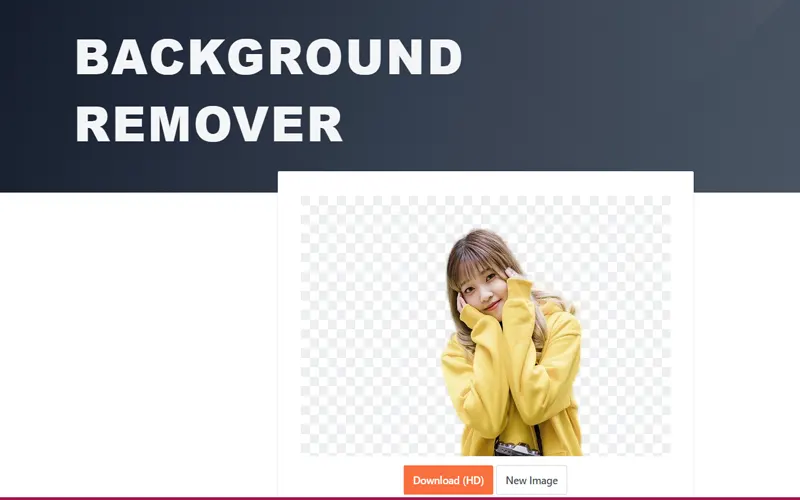 Whether you're a business or an individual, there will be times when you need to remove a background from an image. And while there are many paid tools that can do this for you, we've found some free ones that work just as well. So if you need to get the job done on a budget, check out these free tools and start removing backgrounds like a pro!